Hey there!
Inspired by
Barb
, I thought I would create my own little series of weekly favourites, sharing with you the best bits - What I'm Eating, What I'm Watching/Reading and What I'm Trying....and who knows, this may inspire you, (especially in the long run,) to purchase some of the products mentioned or start watching a new TV series!
What I'm Eating
For those that don't know, I must confess that I have an extremely sweet tooth. I'd much rather choose a chocolate cake oozing with fudge sauce, over an Irish cream coffee for pudding, despite my love for caffeine. If I had the money, I would buy an entire sweet shop, given the opportunity! Therefore, it wasn't a big surprise to me that these Strawberry and Cream treats would entice me and become one of my favourites this week. These sugar coated sweets are filled with flavour and melt in your mouth, as soon as you pop them in! Once you start, you can't stop and before you know it, they'll be gone...
What I'm Watching
As an avid blogger and hard-worker at school, I find it difficult to manage my time and often after a hard day at school, I like to kick my feet up, grab myself a coffee, my favourite book, and settle down for the evening, with my lava lamp glowing in the background. However, that doesn't mean I have been living under a rock in the TV aspect! I regularly glance through magazines on the shelf, to update myself on celebrity gossip and TV dramas. But, although I am not always around to keep up with my favourite TV shows, I make sure I have them recorded on my planner, so I do not miss out! Therefore, I spend a lot of time catching up with episodes, so try not to read social media when they're on to avoid spoilers. I am not ashamed to admit that a personal favourite of mine is TOWIE! Fake tan, fake boobs and fake entertainment may be what springs to mind to the majority of you, but for me I find it extremely amusing. It may not be your typical Eastenders, but I'm sure you'll agree that there is never a dull moment! Mates, dates, banter and drunken arguments feature in every episode and you'll soon become drawn into the action. As a viewer, my guilty pleasure has to be Arg. He may not be the best looking, but he sure knows how to have banter and never fails to make me laugh!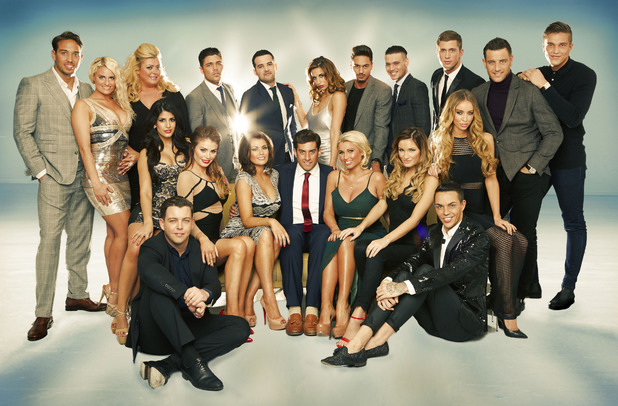 What I'm Trying
Growing up, I have always suffered with dry skin, whether it be on my face, knees, elbows or scalp - from eczema as a baby to mildly dry skin now. I am more conscious of it now and therefore, like to keep myself well hydrated and moisturized, but I can never stick to one brand! I'm constantly trying out new products and new brands, but am yet to find a product that works 100% with my skin and gives me the complexion that I desire. Recently, I came across this Cath Kidston Body Cream - a gift which had been hidden away in my Beauty drawer! My instant reaction was to try this out immediately, so I applied some the night before I went to bed. In the morning, I reapplied before going out and made this a regular habit. I am pleasantly surprised with this product and it has to be my favourite so far! I find it leaves my skin smooth for the entire day and does not require any topping up. In short, this does my skin absolute wonders with no irritation and smells amazing! I'm sure there won't be any turning back, just yet!